We have great news about our little Semen who is suffering from a vascular malformation on his face!
Semen has survived the second major surgery in the hospital Halle (Saale) very well and thanks to some donations we were able to make it happen. For this we would like to thank from the bottom of our hearts those of you who made THAT possible!
Semen now dares to close his mouth, which was not possible before the operation.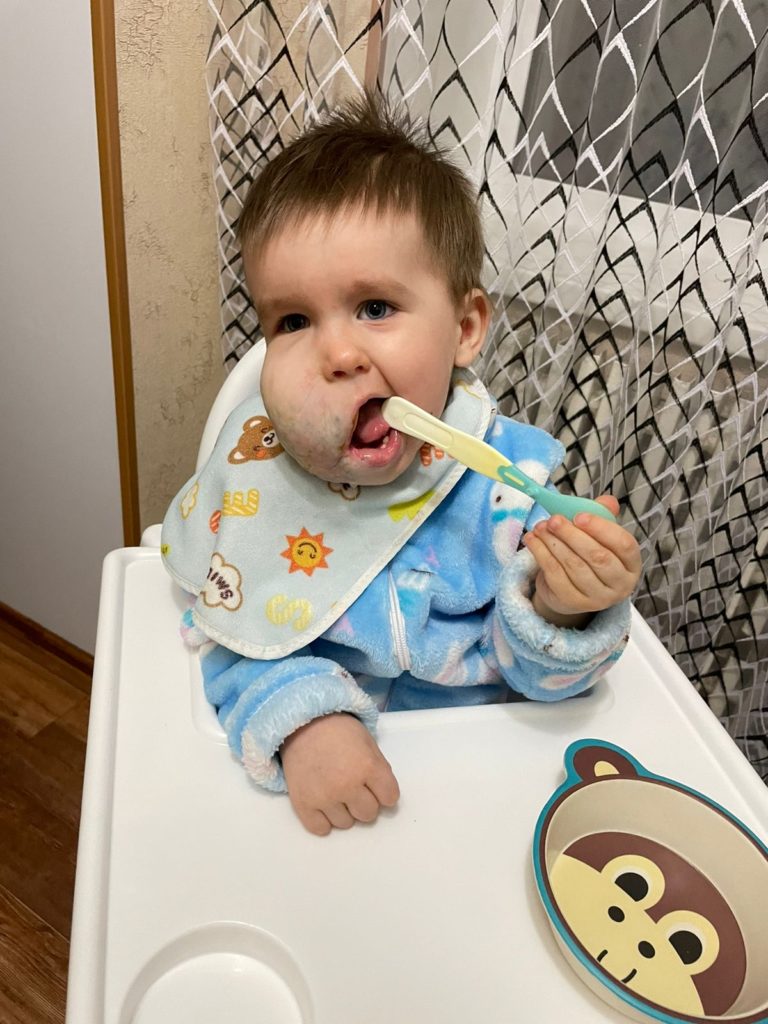 Semen`s mother would also like to share something with you at this point....
Semen`s third operation at the University Hospital Halle (Saale) is scheduled for May 4, 2022.
Keep your fingers crossed for him - or if you want, help the little one with a donation!
Thank you!